Things to do
Our staff have a broad knowledge of the area and can arrange things to do during your stay that will ensure a greater understanding and appreciation of this diversely rich location.
Bali Cooking Classes at Pesantian Villa and Warung
Get to know native herbs and spices, dice, slice and grind to discover the secret of Balinese cooking and take these new skills home.
If you wish, you might like to begin your cooking class with a tour of a local food market where our Chef will guide you through the stalls explaining and purchasing ingredients for your class.
Two joyful hours in the traditional kitchen, personally guided by our Chef, will expose you to a hands-on experience in preparing a range of local dishes.
Afterwards, in our Pesantian Warung with stunning 180' rice terrace views, enjoy a delicious lunch which you have cleverly made yourself!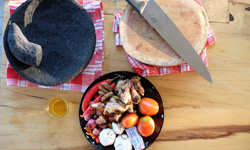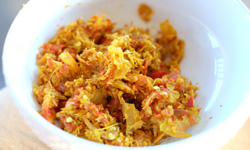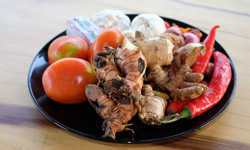 Shuttle to Ubud
We offer a regular shuttle to central Ubud so that you can enjoy the gorgeous boutiques, galleries and cafes.
Village Tour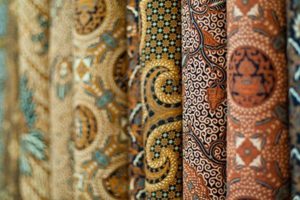 With our driver (or yours), you will experience the interesting and fascinating area of Pesalakan and Pejeng. Our village has much to offer to those who wish to develop an understanding of everyday Balinese life, including local artisans, creating their crafts, such as woodwork or traditional Batik fabric.
Cycling Tour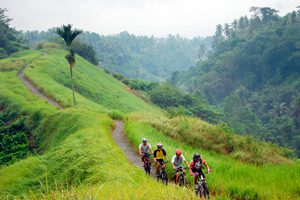 We can highly recommend a downhill cycling tour organised by an Ubud company. Start the day with breakfast at Kintamani, then a short drive to pick up your bike. Enjoy the exhilaration and wonder as you wind your way through small villages, stopping off now and then as your guide explains points of interest. Your half day is complete as you enjoy a delicious lunch.
Rice Paddy Trekking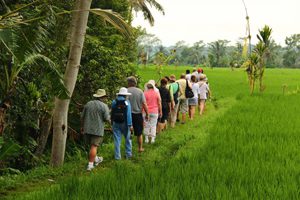 We are fortunate to have, right on our door-step, the most beautiful rural scenery. Immerse yourself in the working rice fields to understand the clever use of the land, see some traditional farming practices or just take-in the peaceful surroundings.
We can also organise numerous activities for you in the area, such as
Surfing
White-water rafting
Canyoning
Ceramic classes
Batik fabric workshop
Dance and theatre performances
Coffee plantation tour and tasting
Traditional town market
Centuries-old Bali Aga village
Day Spa
Walking tours eg birds, herbs
Cultural and Spiritual full or half day tour
Bali Zoo